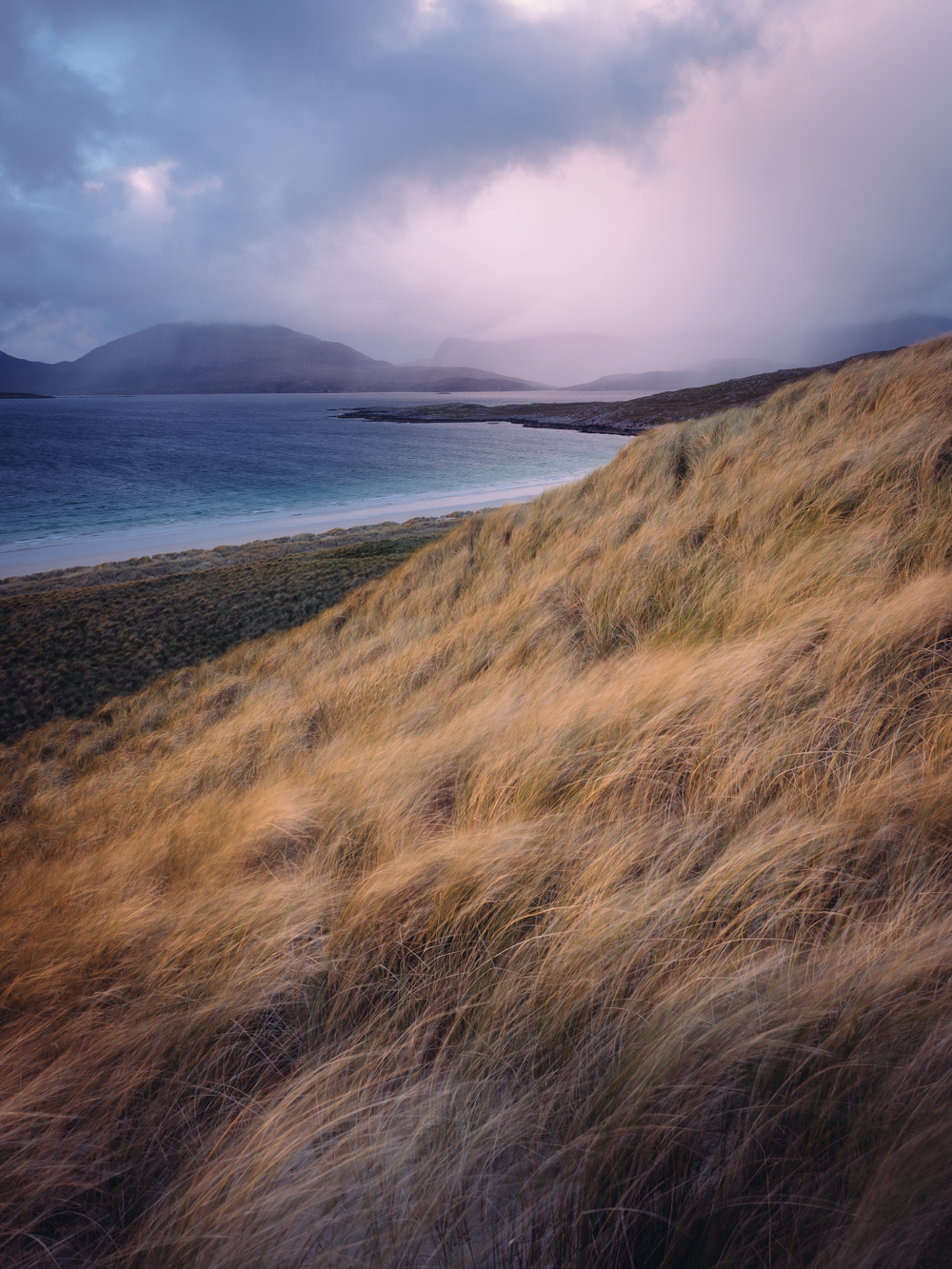 As I stand on the remote Isle of Harris, in the Outer Hebrides, I am enveloped by the wild and untamed beauty of the landscape. The wind is strong and the conditions are fast changing, but I am in my element. I am a landscape photographer and the unpredictability of nature is what makes my passion so thrilling.
I make my way to the beach, nestled within the dunes, and set up my equipment. The sun is beginning to set, casting a glow over the landscape. The wind is whipping through my hair and I can feel the sand and salt on my skin. I am in the moment, fully present, and I can feel the adrenaline pumping through my veins.
As I wait for the perfect moment, I am reminded of why I love what I do. The natural world is so powerful and majestic, and as a photographer, I am given the opportunity to capture it in all its glory. I am constantly surprised by the beauty that surrounds me, and I feel privileged to have the ability to share it with others.
And then, it happens. A moment of light that illuminates the scene and takes my breath away. I take the photo, and in that instant, I know that it will be one of my favorites. The image captures the wild, untamed beauty of Harris, and the sense of movement and unpredictability that the wind and fast-changing conditions bring to the scene.
As I pack up my gear, I am filled with a sense of satisfaction and joy. This photo is not just a representation of the beauty of the natural world, but also a reminder of the thrill and excitement of capturing it. And I invite you, the viewer, to join me in this moment, to feel the wind in your hair, the sand on your skin and to be in awe of the beauty of the wild.
Camera: Fujifilm GFX50R
Lens: Fujinon GF30mm f/3.5
30mm – f/16 – 1/3s – ISO 100
Luskentyre Beach, Isle of Harris, Scotland